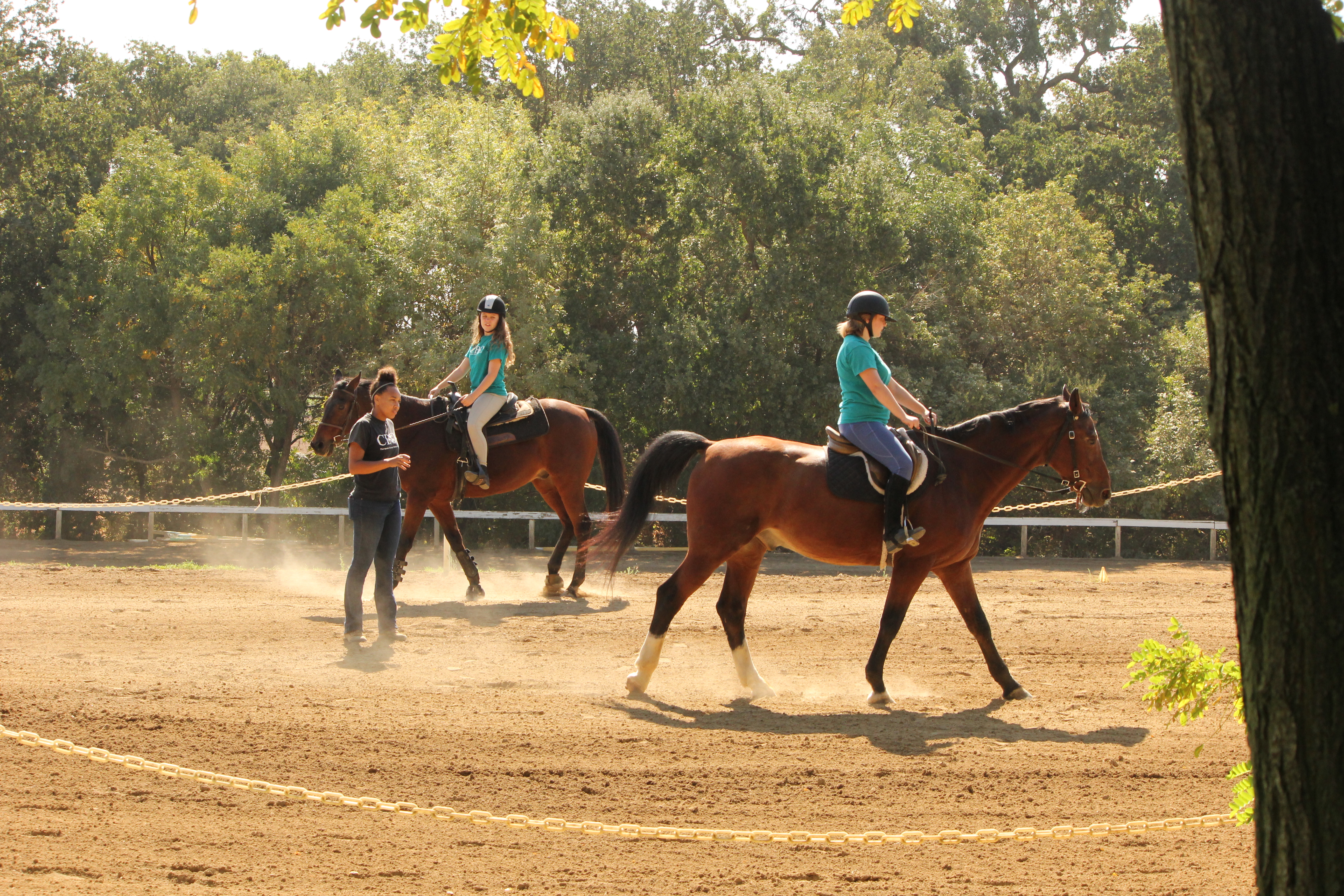 There is no better feeling than giving your students a place to go that they absolutely love, and cannot go a day without thinking about it.


If your program is just starting out, you're in the right place!
Building Your Equine Lesson Program: The First Steps is a course specially designed to help those who:
Want to start a lesson program one day. This course will give you and idea of what will need to be done.
Those are are wanting to start a lesson program as soon as possible. This course will walk you through step by step of what to look for.
Those who are still in the start up stages. You will be able to take the parts of this course that you need and apply to your program.
Don't be overwhelmed…
Starting a lesson program does not have to be a huge and overwhelming task. There are a million and 1 things to think of, or that you may feel that you need to do. However, not everything needs to be done at once. I felt that way and it was not fun. I learned what was needed after it was to late (I got all my ducks in a row eventually).
I designed this course, as a checklist of what you will need to simply just be able to start taking in clients. To give you a roadmap of the steps you need to take.
Tackle each section in stride, and by the end, you will be fully ready to launch.
You will complete this course with a clear vision to get started
After this course you will walk away with:
The knowledge of how to create, and secure a name legally for your program.
What to look for when finding a barn home, and the details you should be aware of.
How to start acquiring horses.
Ways to identify and attract your ideal client.
Knowing how much you can financially support your program (currently).
How to assess your equipment needs for your incoming clients.
Additional courses will be available November 1st- Stay Tuned!


Available in days

days after you enroll

Building Your Equine Lesson Program: The Beginning of a Dream.
Additional Courses- Coming November 1st
Please view the other courses available. Building a Program: The Beginning of a dream, is just that. The beginning. The other courses offered will guide you step by step in building the framework and foundation for you to have a solid running program.
Check your inbox to confirm your subscription